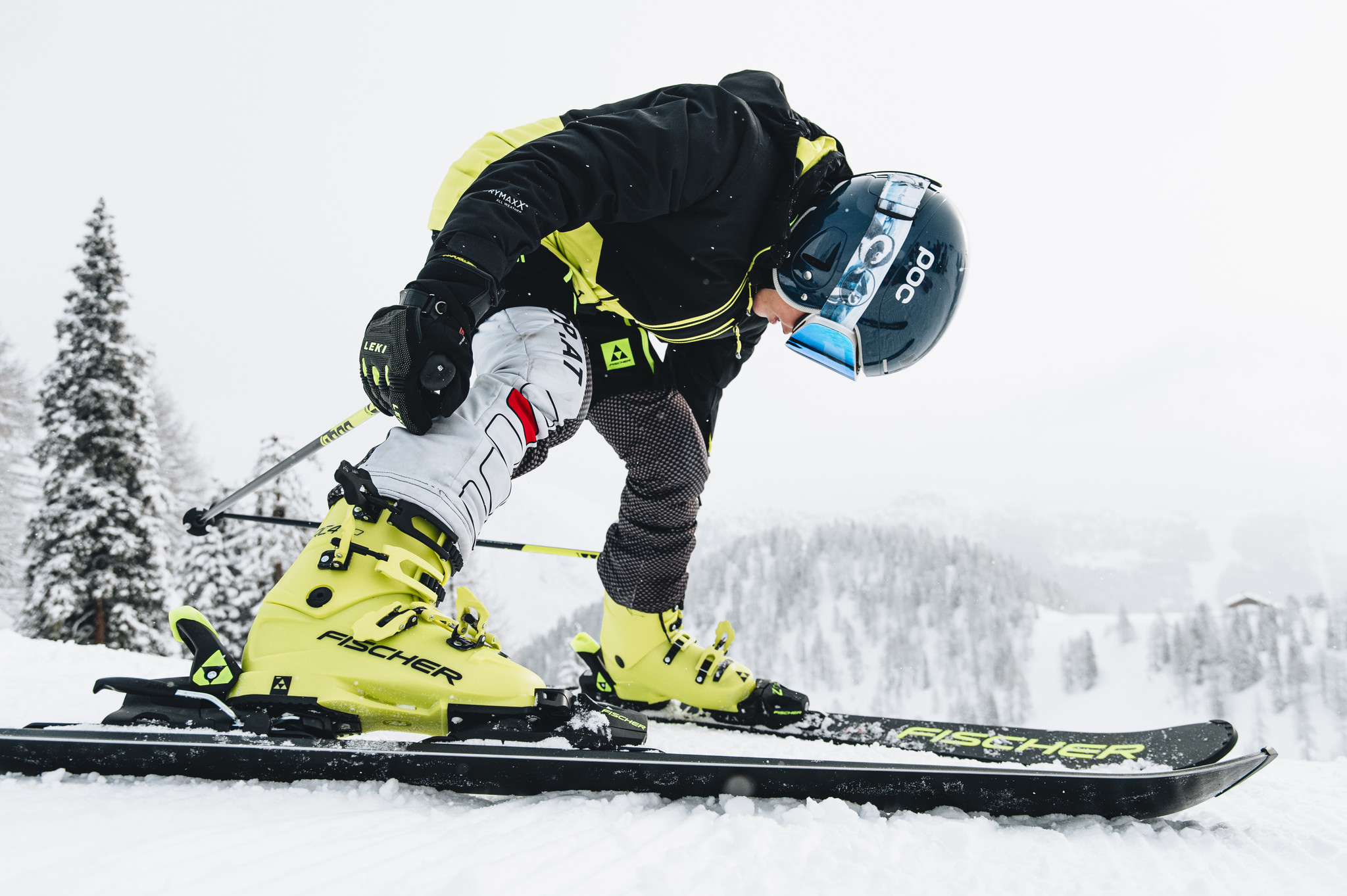 Good bootfitting starts with a good fitting boot!

From Junior to Expert, Touring to Race, Professional to casual, we have an extensive selection of ski boots that will accommodate your foot and your level of skiing... Any type of foot and any type of skiing. It's our specialty! With an average of no less than 15 years of boot fitting experience, our staff have the training, experience, and expertise to help you choose a boot that will provide both performance and comfort, no matter your budget.

Every boot we sell (excluding price-matched boots*) comes with our legendary SKI WEST 2 YEAR BOOT FIT GUARANTEE.
We know that no matter how long you wear the boots in our shop, you can't really tell for sure if the boot fits perfectly until you ski with them so we have your back.

Provided both you and our bootfitters agree that you're in the right boot (it's a team process) We'll guarantee that the boot you've purchased will meet reasonable expectations of performance and comfort (we unfortunately can't promise warmth).

Our SKI WEST 2 YEAR BOOT FIT GUARANTEE provides you with after-sale fit support and all bootfitting services including free boot customization in the event you encounter a problem after you leave the store for two full years.
We carry an extensive lineup of Dalbello, Scarpa, Nordica, Lange, Dynafit, Atomic and Tecnica Boots.

Cold Feet? We also carry battery-powered boot heaters to keep your feet warm all day long. We carry Hotronics, Thermic and Sidas.

*SKI WEST 2 YEAR BOOT FIT GUARANTEE is available for price-matched boots for an extra $100

PLEASE NOTE THAT OUR BOOTFIT GUARANTEE DOES NOT COVER INTERNET SALES.