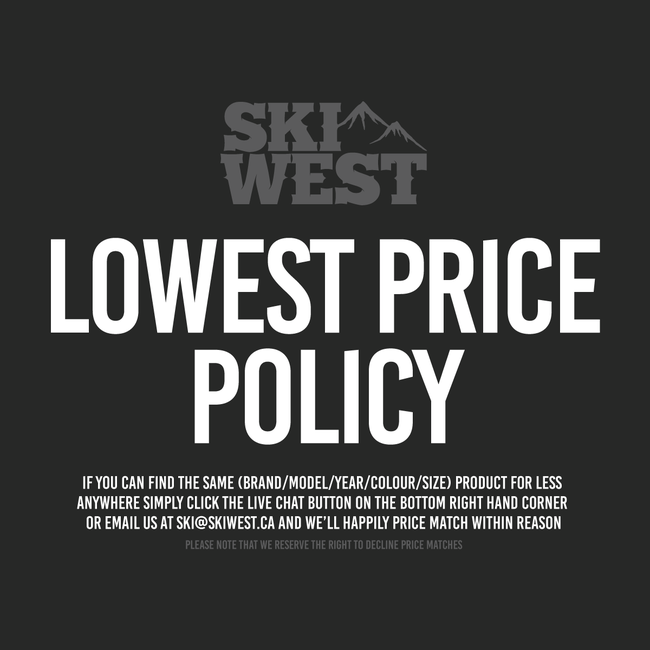 DON'T PAY MORE FOR THE SAME PRODUCT

Our Lowest Price Policy:

If you can find the same item (same brand, model, year, colour & size) in stock in Canada we'll gladly price match (within reason) your landed cost to your door. We require that said item be listed and verifiable on a legitimate website.
When we price match we do not include free service (such as bootfitting, scans, heat-molding, mounts and hot wax) nor do we cover price-matched product with our "Love Your Ski Guarantee*" or "Bootfit Guarantee*" promises.

Any free services will be deducted from any post-purchase price-match guarantee price-adjustment. ($9.99 for free ski strap, $80 for mount and wax, $150 for full-fit boot service).

We reserve the right to exclude free shipping and we reserve the right to  decline to price match any item at our discretion.